About Tiger Machining Inc.
Your trusted partner for precision solutions and unwavering commitment to excellence.

Our History



---
A Legacy of Growth: From Joe to Grozdanic Family Ownership!

In 1990, Joe's Engine & Compressor Maintenance Inc. was established, providing parts and service to the natural gas industry. Starting with one service truck and an apprentice on his acreage-based shop, owner Joe Basse expanded the offerings with the addition of Tiger Machining in 1995, complementing the mechanical services.
On June 1st, 2004, Joe's Engine & Compressor Maintenance Inc. merged with Tiger Machining Inc., forming a streamlined single company. As of December 31, 2009, the company solely operates as Tiger Machining Inc.
In 2022, Tiger Machining witnessed a significant milestone as ownership transitioned to the Grozdanic family. Abaz Grozdanic, who started as an employee two decades ago, took the reins and decided to carry forward the business legacy from Joe Basse. Since its establishment, Tiger Machining has evolved into a powerhouse, boasting a dedicated team of 18 professionals and two field machining trucks operating from our Sherwood Park location. Occupying 27,000 sq. feet of cutting-edge facilities, we continue to thrive, efficiently cleaning, inspecting, and rebuilding reciprocating compressors and accessories to meet OEM standards. Our commitment to precision and excellence remains unwavering as we usher in a new era under the Grozdanic family's leadership.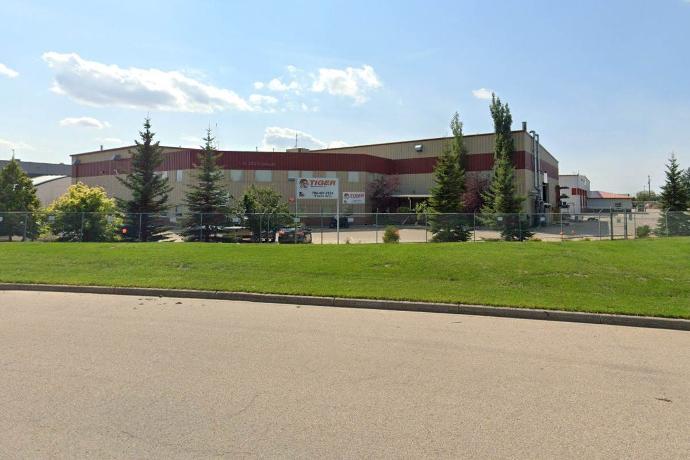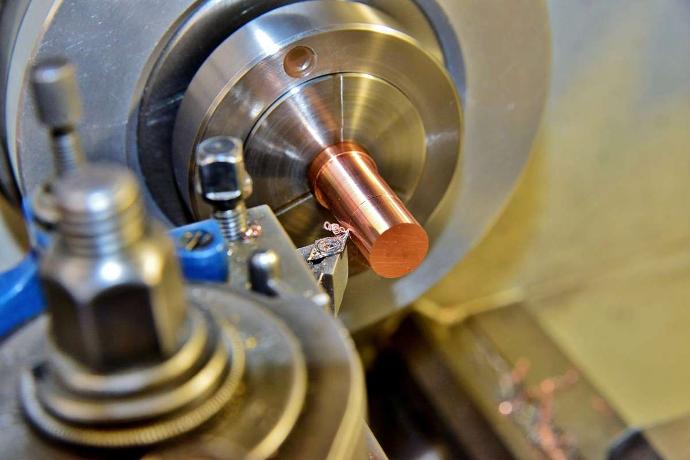 Precision Powerhouse



---
At Tiger Machining, our core focus lies in field machining and repair of natural gas engine and compressor components, along with CNC and manual machining, specialty components, fusion coating, plasma fusion spray, and metalizing. While we offer services for natural gas and metallizing in Alberta, British Columbia, and Saskatchewan, our capabilities extend across Canada, catering to all your natural gas repair needs.
Experience the ease and efficiency of Tiger Machining's complete servicing ability for your natural gas compression projects. No need to deal with multiple vendors for engine components; we handle any machining project in-house. Our unwavering commitment to quality workmanship, on-time delivery, and competitive prices ensures your satisfaction throughout the process. Trust in us to deliver top-notch solutions for your machinery's peak performance.


Abaz Grozdanic
Owner
The visionary driving Tiger Machining's legacy. With a rich history as an employee, he leads with dedication and expertise, ensuring excellence in Tiger's machining solutions and services.

Adnan Grozdanic
VP of Innovation & Strategy
Spearheads Tiger Machining's evolution. With a dynamic blend of industry insight and visionary thinking, he propels our commitment to cutting-edge solutions and strategic growth, ensuring a future of excellence.

Shane Baker
General Manager
Drives Tiger Machining's operational excellence. With a keen eye for detail and extensive industry knowledge, he leads our team in delivering top-notch solutions. His leadership ensures smooth operations and unmatched customer satisfaction.

Cori Hiebert
Controller
Ensures the financial precision that fuels Tiger Machining's success. With meticulous attention to detail, she manages our financial operations with finesse. Cori plays a crucial role in maintaining our commitment to quality service and operational excellence.

Mike Basse
Production Floor Foreman
With a wealth of experience and technical prowess, he orchestrates the heart of Tiger Machining's operations. Mike's expertise ensures that every project meets our high standards, driving our commitment to precision and excellence in our solutions and services.

Tim Sarty
Sales

As one of our accomplished Sales Leads, Tim is your gateway to Tiger Machining's exceptional solutions. With a deep understanding of your industry needs and a passion for customer satisfaction, he's here to tailor our services to your unique requirements.


Terrance MacKenzie
Sales

As one of our adept Sales Leads, Terrance is your partner in unlocking Tiger Machining's top-tier solutions. With a keen grasp of industry dynamics and a commitment to exceeding your expectations, he's dedicated to tailoring our services to meet your specific needs.
Trusted by the best in the business. Let us win yours.

Discover top-tier solutions, unmatched expertise, and a commitment to safety and customer service.